Bronson Saves Pets Lives By Donating Blood
Estimated Reading Time: 1 min | Last Updated: June 26th, 2018
We invite pooches to join our blood donor register to save lives
Meet Bronson, the handsome and proud Mastiff loves to eat chicken, get cuddles… and save lives!!!
Bronson is one of Perth Vet Emergency's many brave blood donors. He visits us every 3 months to donate blood in an effort to help save the lives of of Perth's fellow dogs and cats. Thanks to Bronson's large size, he is capable of saving 4 lives from a single donation – and he couldn't be prouder of his efforts. He bravely sits still for his donation, and never flinches at needles.
He really is a gentle giant and we can't thank him enough for his blood donations.
Why do pet's need blood transfusions?
Just like humans, dogs and cats can need blood transfusions too, due to anaemia (low red blood cell count). The most common causes of anaemia requiring blood transfusions in dogs and cats include trauma, toxicities, major surgery, and immune mediated red blood cell destruction. All these conditions are commonly seen at Perth Vet Emergency so we have a constant requirement for more blood donors.
Blood from dogs can also be used to save the lives of cats, and so our doggy blood donors can be heroes to more than one kind of animal!
How can my pet donate blood?
Bronson would like to tell all his doggy friends to consider donating blood. The guidelines to becoming a pet blood donor include:
Between the ages of 1-8 years old
Over 25kg
In good health
Up-to-date on vaccinations.
Donors need to have a calm, brave temperament, and a love of being spoiled! The blood donation process takes approximately 1 hour, but can be lifesaving to those animals who need it. We make it as calm and comfortable for the donor as possible, as Bronson is showing in the photos below.
All blood donors receive a certificate of thanks, a goodie bag to go home with, and a few other perks here at the clinic.
If you are interested in your pooch joining our blood donor register, please ensure they meet all the above guidelines and give us a call on 1300 040 400, or email [email protected]
Written by Dr Christine Lovatt
Estimated Reading Time: 2 min.
Transporting Your Sick Or Injured Pet
Guidelines for safe transportation of sick or injured animals These are some general guidelines for the safe transportation of sick/injured animals from one location to...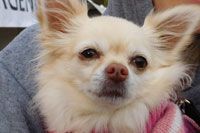 Estimated Reading Time: 2 min.
Pet Trauma Symptoms And Advice
What to do if your pet has been hit by a car or attached by another animal Any pet involved in a motor vehicle accident...
Estimated Reading Time: 2 min.
Perth pets regularly come into contact with snakes Australia is home to many snakes, both venomous (poisonous) and non-venomous. In Western Australia the most commonly...