Advice for cat owners written by Perth Vet Emergency
Perth Vet Emergency is an emergency and critical care hospital for companion animals. We take great pride in the articles we develop to help educate pet owners and give them the facts from the experts in emergency veterinary medicine. Here is our list of articles specifically written for cat owners.
At PVE, we take our emergency treatment for all companion animals very, very seriously. You can find comfort knowing we have feline experts in our team who will ensure your cat's treatment and care is first class. One of PVE's managing veterinarians, Dr Penny Seet, has obained MANZCVS membership in not only Emergency & Critical Care but also Medicine of Cats. Be assured that in the event your feline baby is not well they are in the best hands at Perth Vet Emergency.
Lillies are a gorgeous flower but it is important they are avoided in any household that includes cats. Every part of the lily is toxic for cats so the best form of prevention is avoiding them at all costs.
The Brachycephilic breeds are present in dogs and cats. They are very popular in Australia and recognised by their short or stubby nose. These breeds have genetic and medical concerns every pet owner must be aware about.
Leon was found lost one evening and handed in to Perth Vet Emergency. He was examined by a veterinarian while the client care team worked hard to locate his owners. Lucky for Leon, he had a microchip that meant we could reunite him with his owners very quickly. This is his story.
Pet's kidneys work like human kidneys. They filter substances in the blood that are removed from the body via their urine as well as other helpful medical benefits. Presentations are usually the result of ingesting toxic substances but this condition can be hereditary. If you suspect your cat has kidney disease, seek immediate veterinary attention.
Bottle feeding can be time consuming and difficult. If not done correctly, the kitten can as aspirate (breathe in the milk) which can cause a serious medical issue. This article gives you advice about how to bottle feed correctly and what to look out for in the event the kitten needs veterinary help.
Vomiting is a common problem which presents due to an underlying cause. On occassion, this can be because of a minor stomach upset however in other instances, it can be caused by a serious ailment. Unfortunately, we're not able to tell this without performing a physical examination of your feline baby. This article tells you when vomiting may be an issue requiring veterinary attention.
Seizures are most frequently the result of a neurological problem. However, they can present in many instances including toxicity. This can be a frightening experience for any feline pet owner so it is important you know the signs of a seizure and how to respond in the event you find yourself in this unfortunate situation.
Australia is home to many snakes, both venomous and non-venomous. If your cat likes to chill out outdoors, it's likely their hunting instincts will kick in and if there is a snake they will find it. This article gives you symptoms of a snake bite (though the list is not exhaustive) and what you can expect at the vet in the instance your cat is bitten by a venomous snake.
Permethrin is a compound in flea products for dogs and cats. Cats are very sensitive to this compound and will become very ill if they are accidently given more than the recommended dose or the dog's treatment (which is very common). If you own a cat, please read this article so you know the signs of Permethrin Toxicity.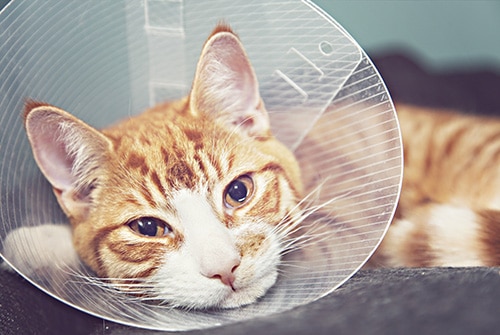 Felines have bacteria in their mouths and under their nails. When a cat bites or scratches another the bacteria transfers into the wound. A small puncture can have trapped bacteria which will manifest over a few days causing swelling and discomfort. The two most common infections from cat fights are abscess and cellulitis.
---
This list will continue to be updated. If you would like to visit our full list of articles for pet owners, please visit THIS LINK. If there is an article about cats you would like us to write about please join our Facebook page and leave a comment for us. We hope this information helps and look forward to any feedback you may have about how we can improve this list of articles in future.
Last updated: Fri February 17 2017